Don't let an injury stop you taking part
IN 30 MINUTES OF YOUR TIME WE WILL GET YOU ON THE RIGHT PATH TO RESOLVING YOUR SPORTS INJURY – GUARANTEED
You're training for the marathon or a triathlon; or you've just started in the gym to reach a certain health goal; or perhaps you're getting out on the pitch, the road or the bike again to get back in shape. Like most recreational and professional athletes alike YOU LOVE TAKING PART in your sport – you train hard and you set yourself challenges to get fit or to smash your PB.
But now your Achilles is stiff and sore going down stairs in the mornings and your hip flexors are feeling tight; your knees are sore when you train and walking to work is agony; or you shoulder is sore when you serve or your elbow hurts just lifting a kettle..
You can't train at your desired level right now, you're not sure if you should train through it or if that will do more damage. You're having second thoughts about whether you'll be able to keep training or compete…
Not only that, you miss clearing your head from a busy days work and you miss catching up with team mates and friends. Not being able to exercise is killing you.
Does this sound familiar?
At Wandsworth Physiotherapy and Osteopathy

we hear this all the time!
We understand how frustrating it is for you not to be able to train or compete. You don't want to be told to stop exercising! You don't want to be told to rest and take ibuprofen. Being able to exercise is what makes YOU FEEL ALIVE…
You hit the winning shot, you beat your PB, you finish the marathon, you score the winning goal, you make the first team, you take part…
Do you remember how that feels?
Well, we can help get you back there…
Don't waste money on ineffectual home treatments and internet gurus who haven't listened to your training plan, assessed your goals and understand what your problem is. Certainly don't trust advice from anyone who hasn't watched how you move or tested your strength and flexibility.
In just 30 minutes one of our expert team can identify what is causing you to have problems and can put together a treatment and home exercise plan for you.  We will finally fill you with confidence and the true freedom to go back out and enjoy what YOU LOVE DOING MOST.  
Here are just some of the sports where we have successfully helped people get back to training and performing:
Professional footballers for the Premier League, International duty, World Cups and the Olympics
Recreational runners
Professional County Cricketers
F45 Playoffs
Team GB Ultimate Frizbee players
Gym goers
Team GB tag and touch rugby players
Elite marathon runners for various national Olympic teams
Elite professional triathletes
Spartan Race and Tough Mudder competitors
Martial artists, judo and Jujitsu
Book a 30 minute Sports Injury Assessment and Treatment session today. 
Ready to Make a Change?
At Wandsworth Physiotherapy & Osteopathy we're focused on getting you out of pain and back to what you love doing, from simply sitting comfortably to playing with your kids, getting back into the gym or being able to run 5k again, our expert Physiotherapists, Podiatrists & Osteopaths are here to help!
All appointments are secured with payment. All appointments cancelled within 24 hours of the start time or not attended will not be refunded.
Sports Injury Assessment and Treatment
Taking part in sports is a great way to stay physically fit and socially active. You might do a sport to unwind from a stressful day at work, or with your friends, or you might do a fitness class or cardio tcircuits for your sport.
But with more and more people taking part in sports, there are more and more people suffering from sports injuries that can range from being an annoyance and reducing the enjoyment of your sport to down-right agony that stops you in your tracks.
We can help you if you have already sustained an injury or suffered a contact related sports injury. These include:
A ligament sprain such as the ankle ligaments or MCL in the knee
Stress fractures and broken bones
A torn ACL or recovering from ACL reconstruction
Muscle strains such as a hamstring or calf strain
Muscle contusions
Pubic overload / abdominal or adductor related groin pain
A Sports Injury Assessment and Treatment is ideal if you are recovering from a more serious injury such as those listed above. One of our expert therapists will assess your injury and put a treatment and home exercise rehabilitation plan together to help get you back on track. Treatments and rehabilitation plans include the latest, up to date and scientifically proven treatment techniques such as manual therapy, taping and shockwave as well the best exercise programmes for your injury.
Your personalised home exercise plan can be accessed from mobile devices, laptops and computers. Each plan comes with video, pictures and descriptions so you know what you are doing at all times. You can also print out your plan and take it with you to the gym. 
We can also recommend who else in our team you might need to see. We might recommend you have some physiotherapy or osteopathy, podiatry, sports massage or sports nutrition advice. 
Not only do we help treat and manage contact injuries, we also help you with non-contact over load injuries. You'll know the most common non impact sports injuries as follows:
PLANTAR FASCIITIS

ACHILLES TENDINITIS

SHIN SPLINTS

RUNNER'S KNEE

IT BAND SYNDROME

HAMSTRING TENDINITIS

LATERAL HIP PAIN

LOWER BACK PAIN

Tennis and golfer's elbow
A Sports Injury Assessment and Treatment is ideal if you are regularly playing a sport and starting to feel a niggle. Don't let it develop in to an injury that will stop you getting out on the road, training or playing. 
All of these non contact injuries can be boiled down to being caused by poor biomechanics or poor organisation of your training plan. We can look at both of these for  you.   
In your Sports Injury Assessment and Treatment session we can screen your movement patterns such as squatting, single leg squatting and hopping to see how your body reacts to these tasks and if there are movement faults that may impact your movement. We can also assess the strength and flexibility of key muscle groups that affect your running gait or, if left untreated, could lead to an injury.
Once we have the information we need we will design you an injury prevention corrective exercise programme focusing on correcting your imbalances. This programme will include stretches and corrective strength exercises to improve your sports injury in the longer term and reduce the risk of it from happening again. 
After we have corrected your movement, flexibility and strength, given you treatment (if required) and given you exercises and running technique advice we can then look at the planning of your training, helping you to get the right frequency and duration of training sessions in place to manage a sports injury or help you prepare for an event.
At Wandsworth Physiotherapy and Osteopathy we believe there is nothing more frustrating than being injured and not being able to take part in sport. Call us today so we can HELP YOU end that frustration…
Here's just some of the people we have helped…
"I needed help with a running related injury. Within minutes they had correctly diagnosed my problem and started treatment, the effects of which I started to feel immediately. After 3 sessions of acupuncture, massage and ultrasound, and following their advice for self-treatment I was back to fitness." 
Mike Haynes, Spartan racer.
"Steve Helped me get in shape for important Premier League and International games and was a huge help in getting me fit for the 2010 World Cup in South Africa." 
Mark Schwarzer, former Premier League and Australian team GK.
"Steve helped me get through a shin injury and get to the start line of the British Half Marathon Championships (Vitality Big Half). I ran the race pain free, finishing with a PB and a 3rd place. I definitely recommend Steve and his great treatment and service. I'll be going to Wandsworth Physio to get me to the start line of the Olympic trials at London marathon."
Stephanie Davis, Team GB elite distance runner.
"I received physio treatment from Wandsworth Physio for my shin splints. Preparing for an Ironman I was really worried I wouldn't be able to run for a long time but after only a few weeks I could start again, taking it gently and completing all recommended exercises I recovered quickly and am now in good shape for my race. So grateful for their help!" 
Jessica Rice, recreational triathlete.  
Brilliant all round experience. After sustaining a marathon injury during training Wandsworth Physiotherapy managed to fit me in the next day and was back up and running within 2 weeks after three 30 minute sessions. Gave me exercises to go away and do in my own time too so felt like I was making the most of their and my time too.
These guys are fantastic! Really quick to reply and they found me an appointment on the same day. I've since had regular treatments with Alessio who is excellent, and my torn IT band, shoulder and other ailments are much improved. Brilliant for both sports injuries and wellness.
Booked an appointment for the same day on a Saturday. Adele has been very welcoming and helpful, providing useful advice as well as efficient treatment. Great local clinic, will definitely come back and recommend.
Steve was excellent. Long term/complex shoulder injury treated over a number of sessions - patient, curious and methodical. Great treatments and programme of exercises and I'm back to pain free swimming.
I've been several times for several different problems and Steve has always been excellent. He listens really carefully and asks good questions to find out exactly what's wrong, and is very clear with follow-up exercises to continue the therapy at home. Highly recommend him!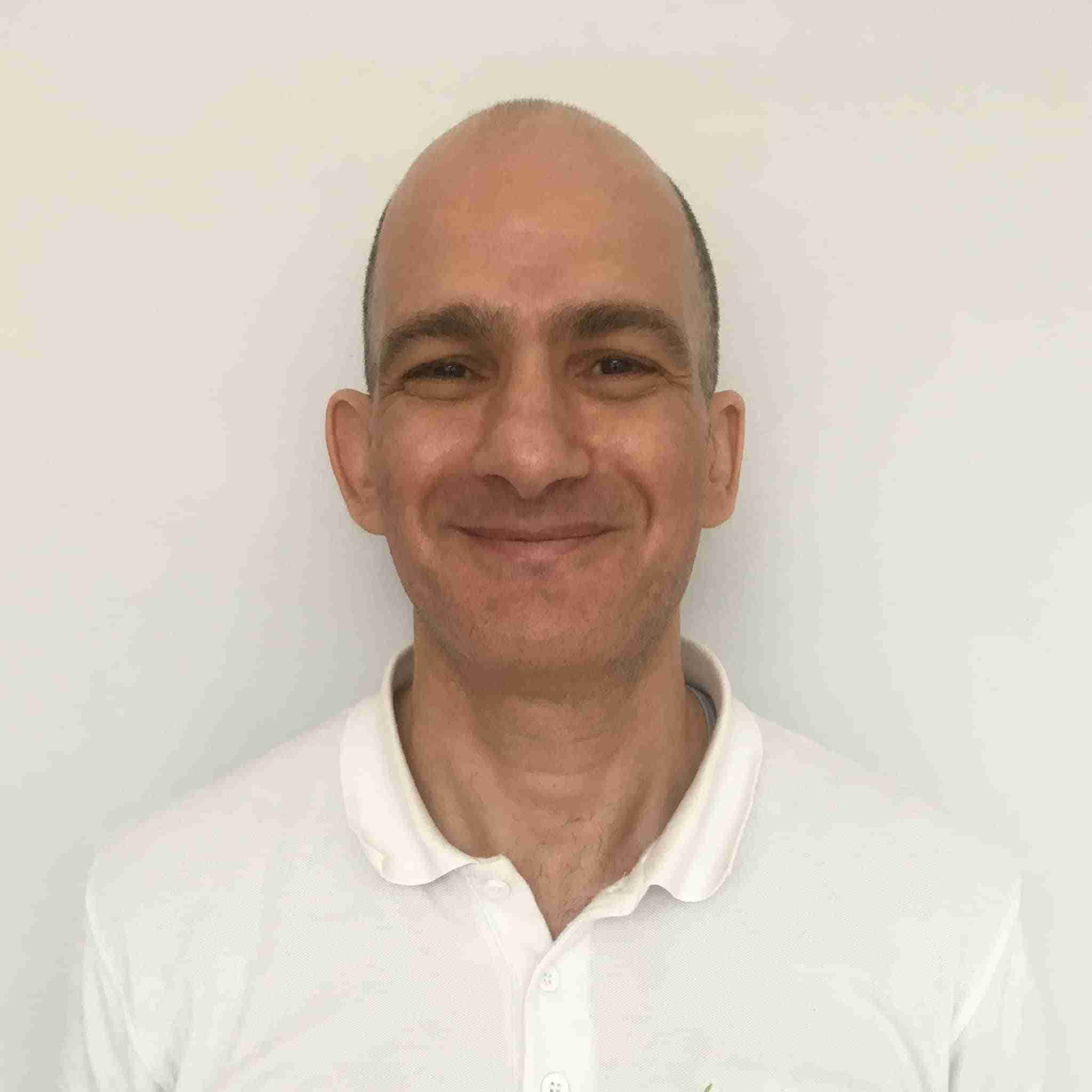 Senior Osteopath and Massage Therapist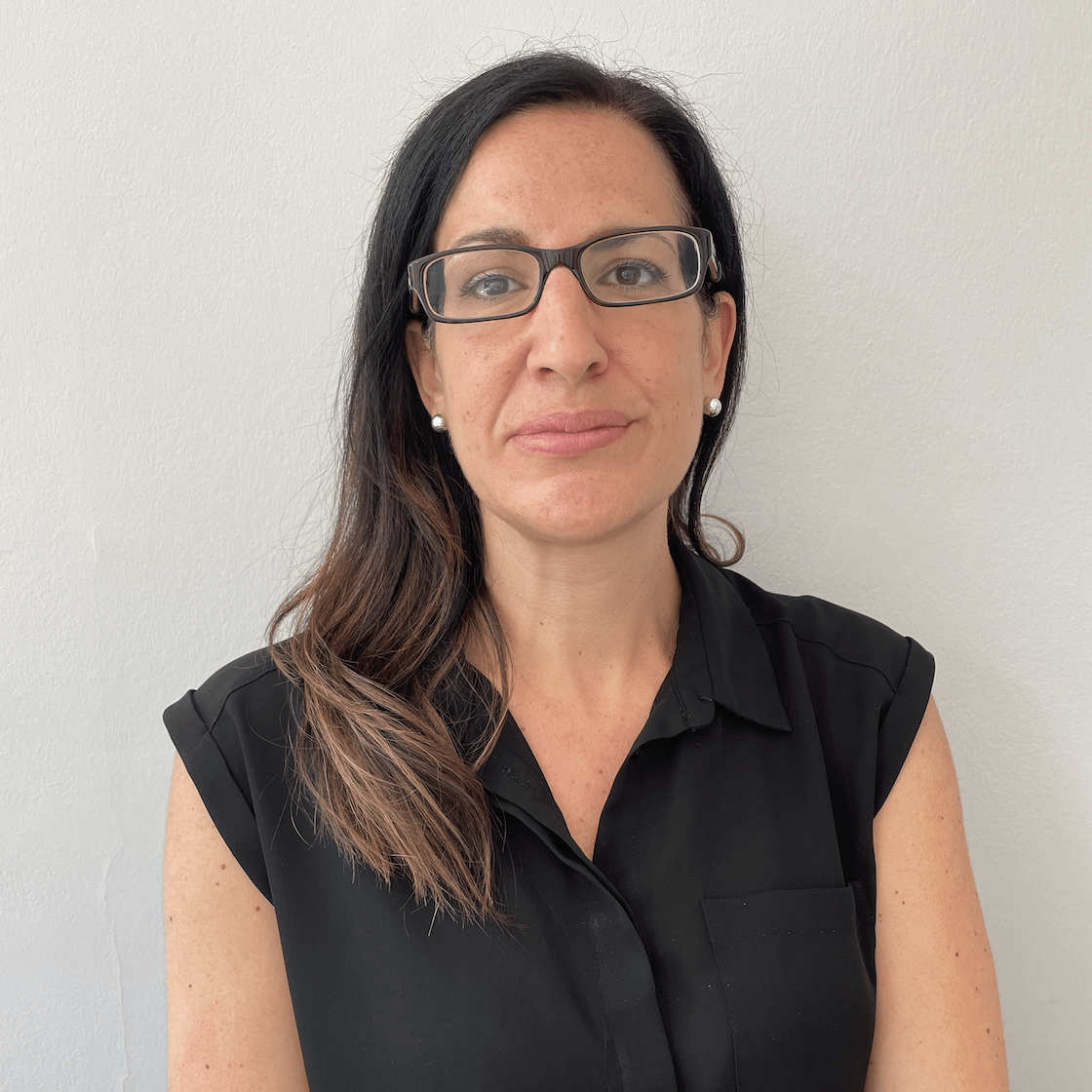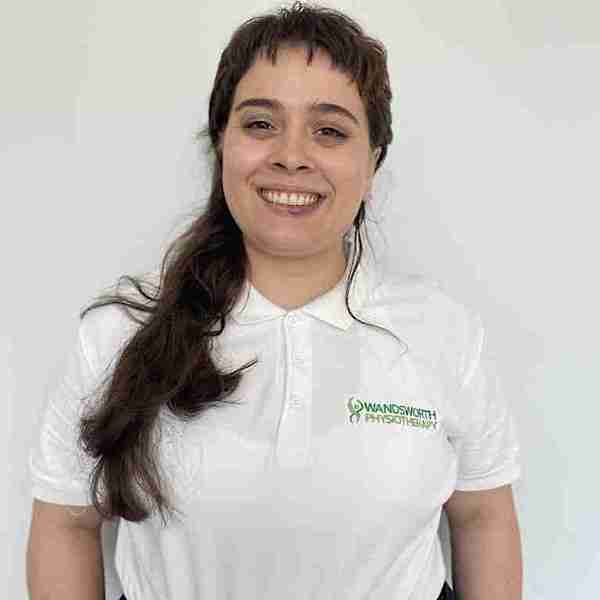 Senior Chartered Physiotherapist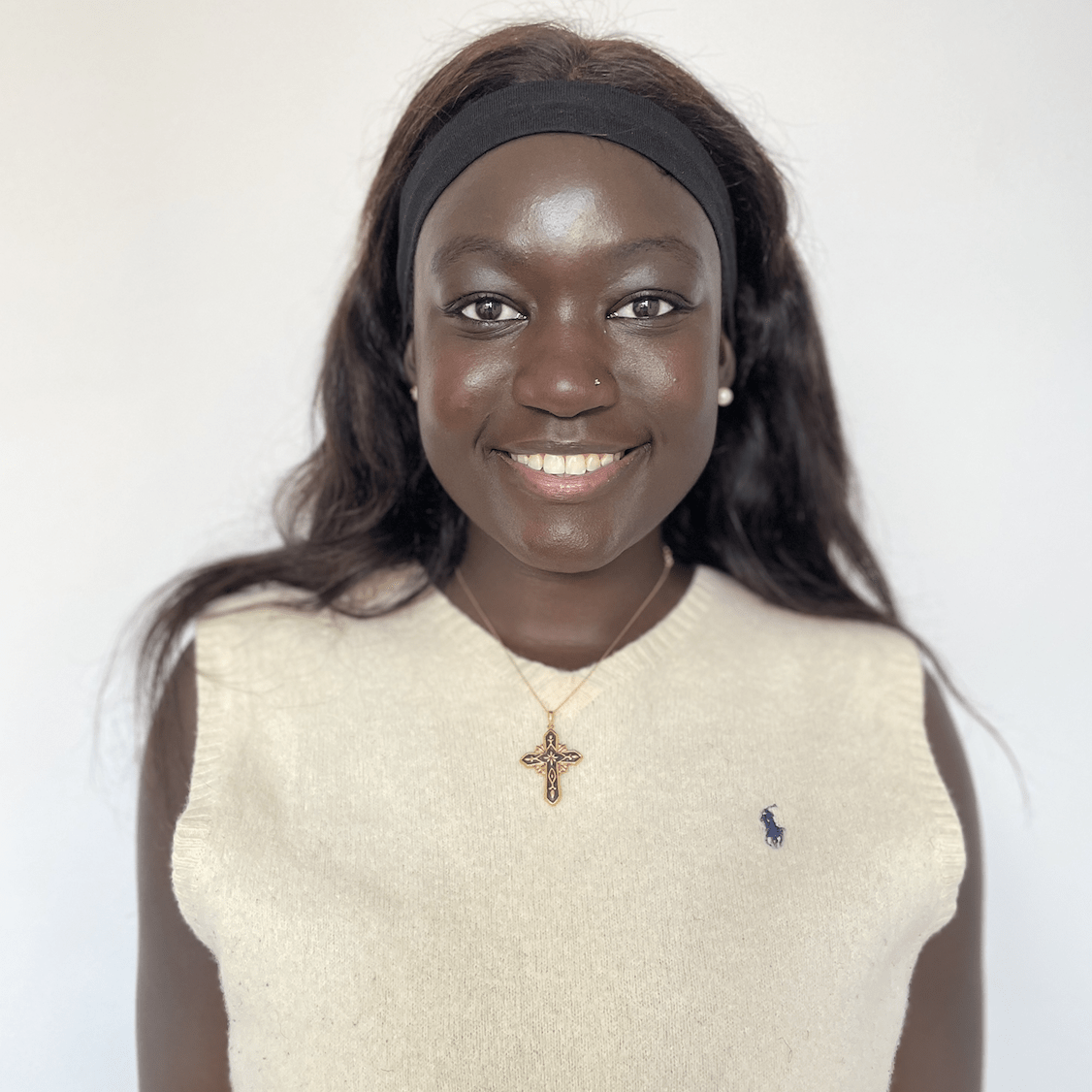 Clinical Administrator & Receptionist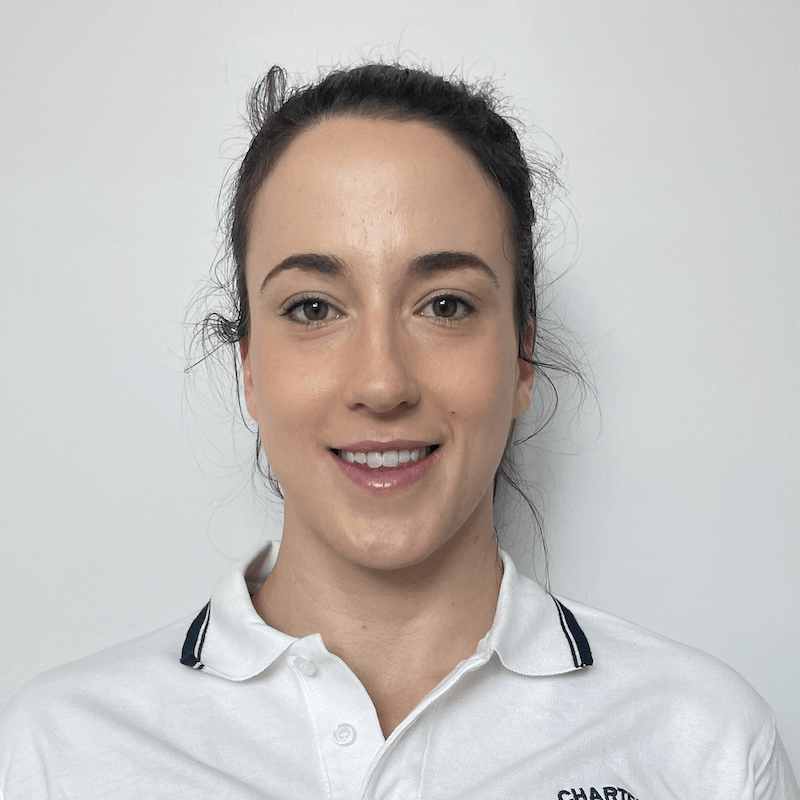 Advanced Senior Chartered Physiotherapist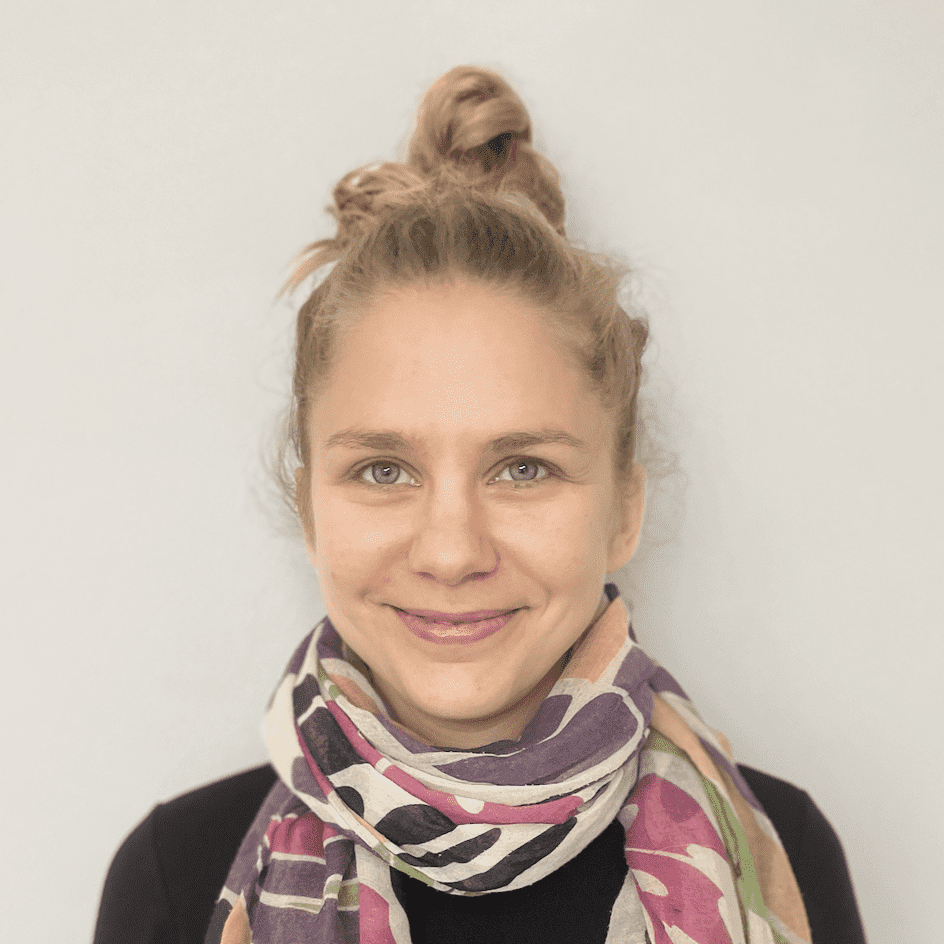 Clinical Administrator & Receptionist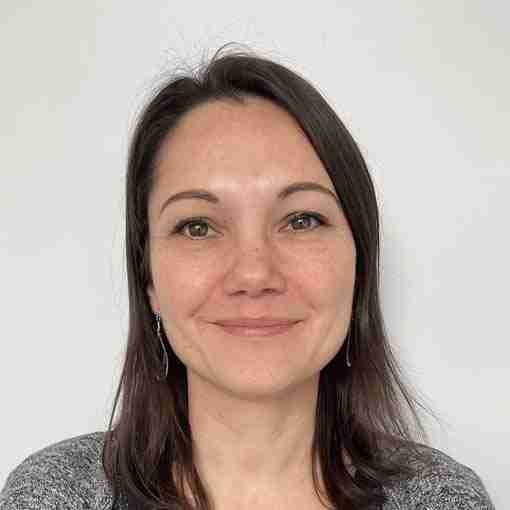 Clinical Administrator & Receptionist
Chartered Physiotherapist
Chartered Physiotherapist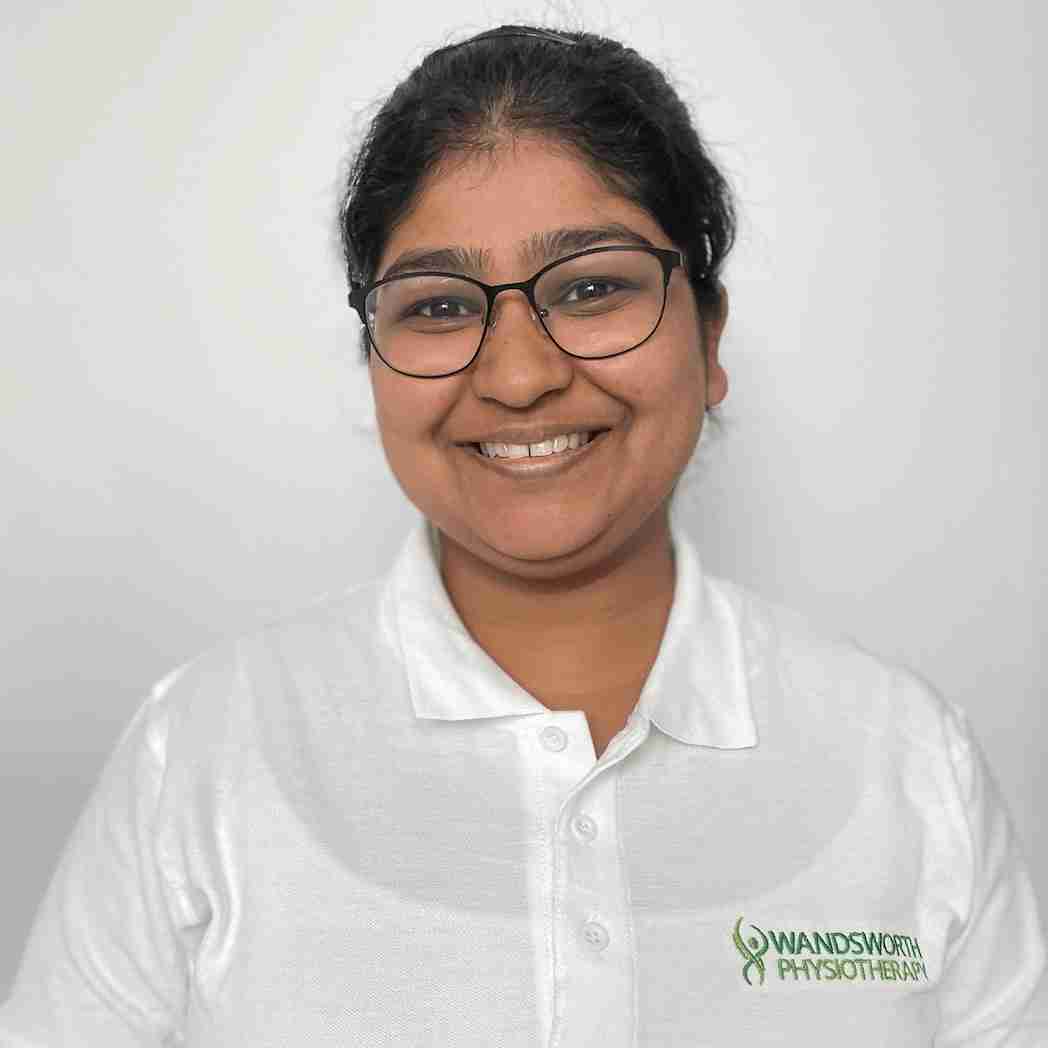 Senior Chartered Physiotherapist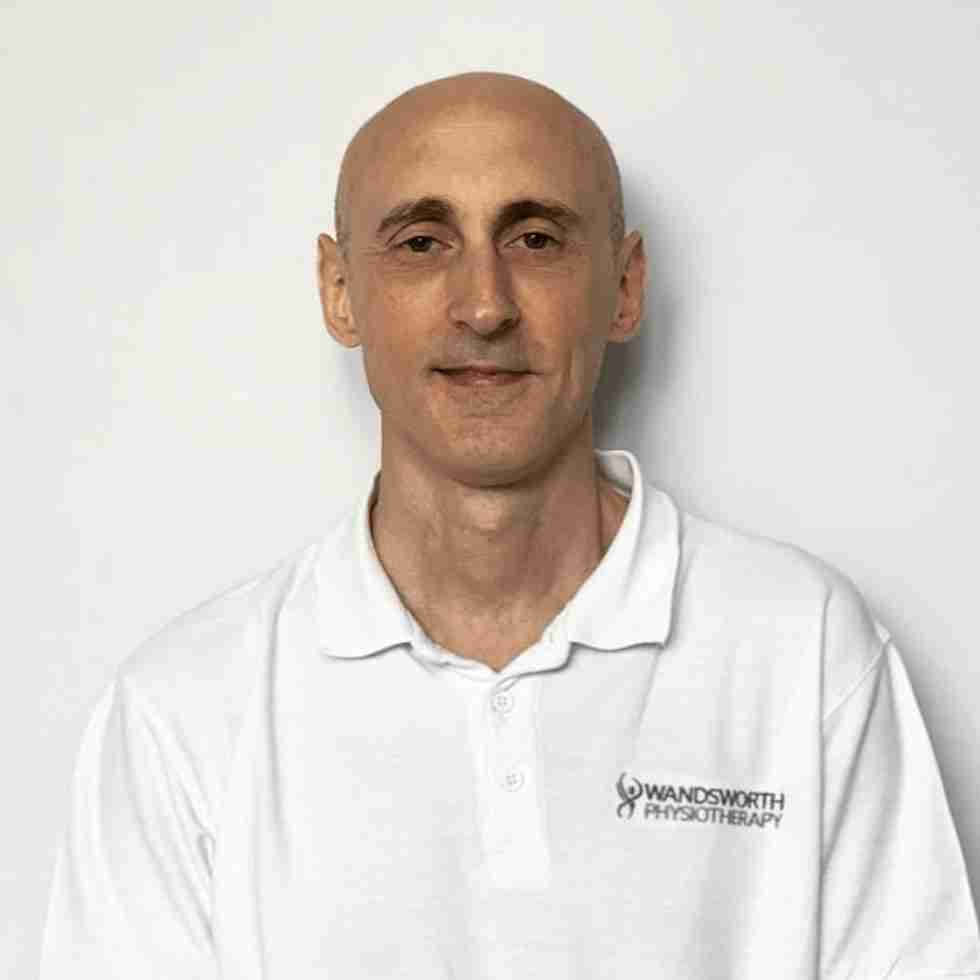 Clinical Lead Chartered Physiotherapist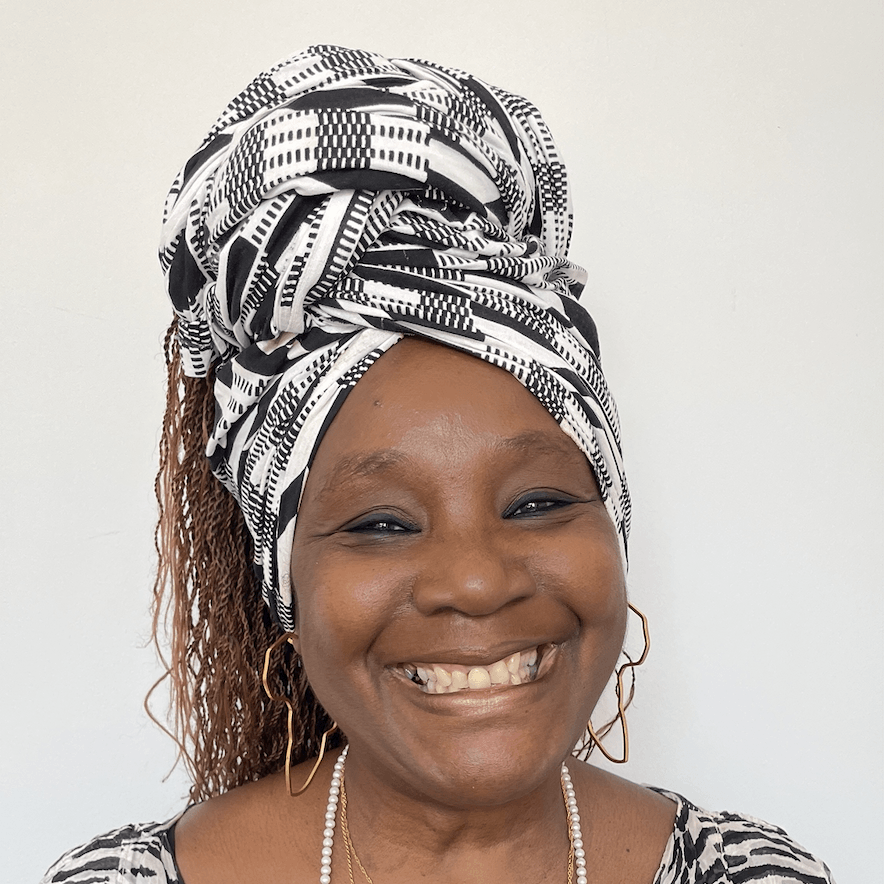 Clinical Administrator & Receptionist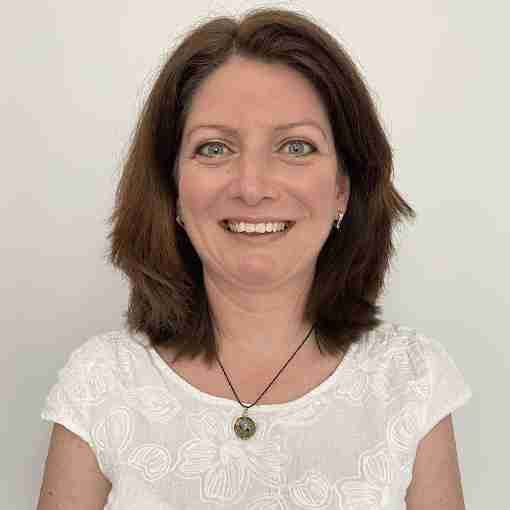 Clinical Administrator & Receptionist
Request a call back - tell us about your problem… if you're not sure what physiotherapy or osteopathy are and whether they can help your problem request a call back from one of our expert therapists.
We can listen to your problem and let you know if we can help... just leave your details using the contact form and we'll be in touch as soon as possible!
Please note: Enquiries are checked daily and will be responded to within 24 hours during clinic open hours.
Please note we have a 24 hour cancellation policy. Please respect our therapists and give them more than 24 hours notice if you need to change or cancel an appointment. All appointments are secured with payment. All appointments cancelled within 24 hours of the start time or not attended will not be refunded. Failure to make payment on request will affect future appointments that we are able to offer you.
Thank you.
We have reception cover most of the time we are open, however if you can't get through it's quick and easy to book online. Please be aware that calls to Wandsworth Physiotherapy & Osteopathy are recorded to comply with ICO data protection and the recordings are stored for 3 months then deleted. All stored information is password protected.
| | |
| --- | --- |
| Monday | 08:00 - 21:00 |
| Tuesday | 08:00 - 21:00 |
| Wednesday | 08:00 - 21:00 |
| Thursday | 08:00 - 21:00 |
| Friday | 08:00 - 20:30 |
| Saturday | 09:00 - 16:00 |
| Sunday | 10:00 - 15:00 |
No reception cover on Sundays - please book online, the door may be locked so ring the bell.
Shreya was really helpful, and helped with my back pain.
I visited the clinic with back injury. Rogel was really nice and helped me to get moving again. Got a platform to do exercises and great advice how to adjust my running routine.
Shreya was incredible in the lead up to my marathon, such a kind and wonderful person and I definitely wouldn't have got the time I did without her help
Prarthi has been absolutely brilliant and solved the pain I'd been having for 6 months in my shoulder and back. She took the time to try different methods and I'm now pain free after expertly done massage and acupuncture. I'm extremely grateful and would highly recommend!
A big thanks to Rogel who helped me recover from a leg injury over a few sessions, with his impact immediately evident after the first one. Rogel offered valuable advice and a personalised plan throughout, and I enjoyed our good chats! Strongly recommend Rogel and Wandsworth Physiotherapy!
Really great staff and very friendly. Been working with Rogel to fix hip issues and have seen massive progress already. Highly recommend.
A big thank you to Shreya who did wonders for my shoulder, and Rogel who helped with my lower back pain. Both excellent physiotherapists. I'm back to lifting weights pain free once again
Prarthi was a brilliant physio for me and really understood the situation, and helped me recover from a knee injury. Very knoweledgable and personable, I would highly recommend her! The experience with Wandsworth Physiotherapy generally was great also.
A big shout out and thank you to kitti who gave me an amazing body massage and a wonderful facial! Her technique and caring approach along with her positive aura made me feel safe, relaxed and a few years lighter! Her smile is contagious and she truly deserves for me to share this unique experience to the world!highly recommend Kitti
Professionally run with friendly, accommodating & professional staff. Extremely satisfied & Would definitely recommend!