Don't let back pain stop you being your child's superhero…
"Your back is stiff and sore when you wake up in the mornings, getting out of bed is painful, and you can't straighten up until you've had a hot shower.
Sitting or standing on the train to work is agony, you need painkillers to get you through the day and sitting at your desk all day is torture.
You daren't play with the kids, dig the garden or do any DIY any more…"
Does this sound familiar?
At Wandsworth Physiotherapy and Osteopathy we see this all the time in people just like you… 
You're spending long hours at your desk…
worried your back is now irreparably damaged…
You're not sure if it's just muscle spasm, if you've slipped a disc, trapped a nerve or done something more serious.
You're worried about your back and you're fed up of being in agony and not being able to move without getting a severe back twinge.
The chances are that it is nothing serious and when you are assessed by an expert spinal physiotherapist or osteopath they can quickly diagnose the problem, get your treatment started and get you quickly out of pain.
Ready to Make a Change?
At Wandsworth Physiotherapy & Osteopathy we're focused on getting you out of pain and back to what you love doing, from simply sitting comfortably to playing with your kids, getting back into the gym or being able to run 5k again, our expert Physiotherapists & Osteopaths are here to help!
Please take note of our cancellation policy at the bottom of the page.
Most back and neck injuries are not serious injuries and can be improved if not resolved in as few as 4 or 5 treatments when you visit Wandsworth Physiotherapy and Osteopathy.
We will assess and diagnose your neck or back problem, rule out any serious problems (or refer you on to a college if there is a serious problem) and start your treatment using spinal mobilisation or manipulation, massage and acupuncture.
After your initial assessment session we will outline your treatment plan and book you in for further treatment so that we can get your back pain better.
We may also recommend that you do some 1:1 Clinical Pilates to help manage your back pain.
You will also be e-mailed a personalised and detailed home exercise programme including stretches, spinal mobilisations and core stability exercises to reduce the risk of your back pain from happening again.
Your exercise plan can be accessed from mobile devices, laptops and computers. Each plan comes with video, pictures and descriptions. You can also print out your plan and take it with you to the gym.
I could not recommend Wandsworth physiotherapy more highly. Both Steve and Sid were invaluable to my marathon preparation and because they offer a wide range of services including physiotherapy, acupuncture and sports massage they are able to treat people in numerous ways to get the best results.
These guys are fantastic! Really quick to reply and they found me an appointment on the same day. I've since had regular treatments with Alessio who is excellent, and my torn IT band, shoulder and other ailments are much improved. Brilliant for both sports injuries and wellness.
Booked an appointment for the same day on a Saturday. Adele has been very welcoming and helpful, providing useful advice as well as efficient treatment. Great local clinic, will definitely come back and recommend.
Great Physio. Adele is very knowledgeable and helpful. She knew exactly where the pain was and was able to fix it. Everyone is very friendly. It's definitely worth a visit if you have any sort of pain!
I've been several times for several different problems and Steve has always been excellent. He listens really carefully and asks good questions to find out exactly what's wrong, and is very clear with follow-up exercises to continue the therapy at home. Highly recommend him!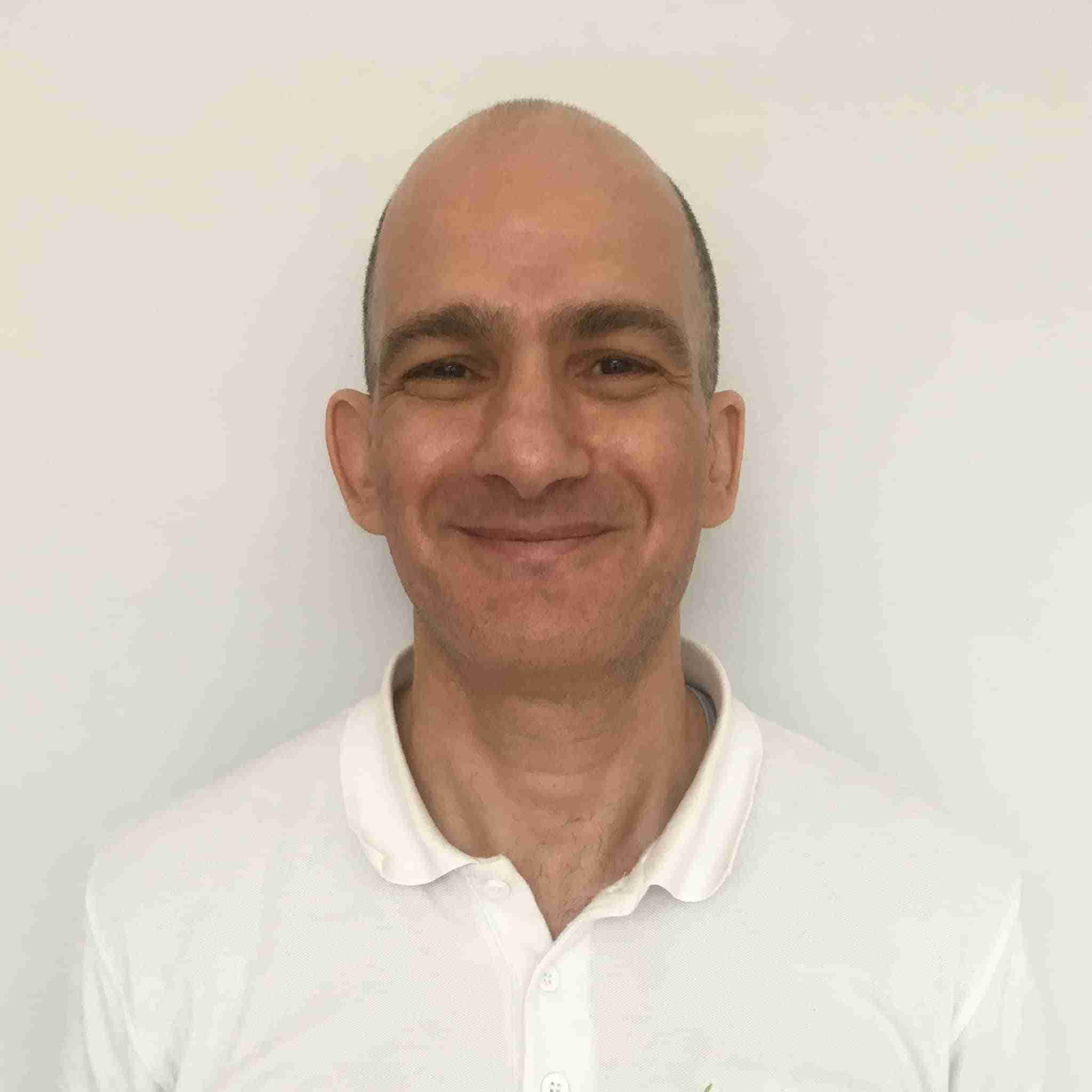 Osteopath
& Massage Therapist
Chartered Physiotherapist
& Massage Therapist
Chartered Physiotherapist
& Massage Therapist
Osteopath and
Pilates Instructor
Chartered Physiotherapist,
Actupuncturist & Massage Therapist
Chartered Physiotherapist
& Nutritional Therapist
Clinical Administrator
& Receptionist
Wandsworth Physiotherapy
338 Old York Road,
Wandsworth, London,
SW18 1SS
Please note we have a 24 hour cancellation policy. Please respect our Physiotherapists and Osteopaths and give them more than 24 hours notice if you need to change or cancel an appointment. Failure to do so will incur a cancellation charge and result in you needing to pre-pay for appointments thereafter.
Thank you.
Please be aware that calls to Wandsworth Physiotherapy & Osteopathy are answered by Real Time Reception Ltd on our behalf. Real Time Reception Ltd will not use or share your personal data. From 2018 all calls are recorded to comply with ICO data protection and the recordings are stored for 3 months then deleted. All stored information is password protected.
| | |
| --- | --- |
| Monday | 07:00 - 21:00 |
| Tuesday | 07:00 - 21:00 |
| Wednesday | 07:00 - 21:00 |
| Thursday | 07:00 - 21:00 |
| Friday | 07:00 - 20:30 |
| Saturday | 09:00 - 16:00 |
| Sunday | 09:00 - 15:00 |