Ultrasound guided injections
Is your pain not improving with physiotherapy, osteopathy or chiropractic?
Does this sound familiar?
You've you been diagnosed with arthritis, tendinopathy or bursitis?
You've been to your GP and tried anti-inflammatories but they don't help?
You're fed up of NHS waiting lists for physiotherapy?
You've tried NHS physiotherapy and were underwhelmed by the experience?
The exercises haven't helped your problem?
You've tried a private osteopath or chiropractor but still no smptom relief?
you'RE looking for a more rapid solution for pain relief?
Then you have come to right place. We offer a one stop shop of assessment, ultrasound scan, prescription and ultrasound guided  injection.
What to expect from your US guided injection appointment…
Call or book your appointment online. We will send you a pre-appointment patient information sheet regarding the injection you have chosen. We will also send you an injection new patient form to fill in. It's important that you have read this information and filled in the form prior to your appointment as it may mean we can't proceed with the appointment if you haven't done these things. In a nutshell here's what you get
Same day appointment (subject to availability)
Musculoskeletal assessment and ultrasound scan
Ultrasound guided injection if clinically appropriate
A letter detailing the assessment and scan findings and the injection delivered
All this is included for total fee of: £180 steroid injection, (advanced procedures are £200); hyaluronic acid: Ostenil Plus: £250, Durolane £300; PRP 250-350
All injections are performed by an experienced advanced physiotherapist with a PG Cert in musculoskeletal diagnostic ultrasound and ultrasound guided injections
All prescriptions are made by an independent prescriber to allow them to screen you for any possible medicines interactions and select the most appropriate medication for your injection
Your initial appointment with the injection specialist (a physiotherapist) will be 30 minutes. In that time you will be asked to explain your injury, how it happened, how long you have had it and how it makes you feel. You will be asked to set some goals about what you want to achieve from your time spent with them.
Your injection specialist will also run through your past medical history finding out about any medical diagnoses or medicine that you take. This is extremely important as we may or may not be able to proceed with injection based on this.
Next your injection specialist will carry out a physical examination looking at the affected area plus carry out an assessment of your posture and how you move, they will also ultrasound scan the affected area to help diagnose the problem and assess that an injection is the suitable treatment option.
Once we have made a diagnosis, checked your medical history, you have had any side effects of injections explained to you and you have consented to receive an injection we will go ahead with your treatment.
There may be a small chance that we cannot proceed with injection, however we will have done our best to establish this prior to the appointment. If for some reason based on the assessment that an injection is not to be carried out you will be charged a consultation fee but not the full cost of the injection. Reasons that we might not be able to proceed with an injection include:
An injection not being appropriate for the condition you have presented with
Failure to adequately fill out your past medical history form
Failure to have read and understood the injection information sheet sent to you
An unexpected or previosuly undisclosed pregnancy
Any new or recent infection where you have commenced antibiotics
Any undisclosed allergy
Any vaccine administered two weeks prior to the appointment date or intended vaccination 2 weeks after the appointment date
At Wandsworth Physiotherapy we understand you want an element of control and choice in your healthcare and our injection clinic offers an alternative, safe and effective way of managing your pain and improving your recovery.
Your therapist may refer you for an injection to help manage your symptoms and compliment the treatment and rehabilitation plan they are giving you. It's important to remember that injections are an adjunct to treatment, and we will rarely simply provide you with just an injection. This is because without completing your treatment and especially your home exercise plan you are less likely to see improvements in your problem.
We provide injections using ultrasound guidance. This helps to ensure the product that we are injecting ends up in the desired body part or tissue. The efficacy of land-mark guided injection also called blind injections (where no imaging guidance is used) is sub-optimal, often with the substance being injected not ending up in the desired tissue. Therefore, the injection is much less likely to provide you any relief from your symptoms.The types of injections we provide include:
Steroid injections
Platelet rich plasma (PRP)
Hyaluronic acid
Botulinum toxin (BOTOX)
Traumeel injections
As with all injections there are pros and cons as well as side effects. The following information is to highlight what each of the injections we provide are and for what conditions they are useful for.
Steroid injections
Steroid describes a class of hormones that are produced in your body. Anabolic steroids such as testosterone help to build muscle and bone. Another subset of steroid hormones are the glucocorticoids including cortisol. This has, amongst many other effects, an anti-inflammatory effect. Steroid drugs classed as steroid or cortisone injections can be injected into various body tissues to reduce pain and inflammation.
Steroid injections are usually used if oral anti-inflammatories are not helping to settle your symptoms. The steroid is injected under ultrasound guidance into the painful tissue to provide a powerful anti-inflammatory effect in the desired area. These steroid injections are quite useful for conditions such as bursitis, tenosynovitis and can be injected into arthritic joint such as the knee or as part of a treatment injection to help with frozen shoulder.
We do not recommend injecting steroids into tendons as there is now evidence that it can cause longer term hard within the tendon. There is also evidence that repeated steroid injections into the same joint can weaken and damage the joint cartilage. There is generally no limit on the number of steroid injections you can have in your lifetime, but if one injection has not worked, then it less likely that a second or third will work for the same unresponsive injury, and we generally don't recommend more than 2 or 3 injections (regardless of the body site injected) per year.
There are side effects to steroid injections, and it is important you are aware of these before deciding to go ahead with one.  The most serious adverse reaction is anaphylaxis, if you have allergies, please discuss this prior to receiving an injection. It needs to be noted that anaphylaxis is extremely rare. The injection can be painful itself and there are some people who suffer from a post injection flare. Ice and paracetamol should help to calm any irritation down. There is also the very low risk of infection that comes with any minimally invasive procedure.
A steroid injection can sometimes lead to de-pigmentation (discolouring of the skin) and thinning of the skin and body fat at the site of the injection. These effects are not irreversible but may take a year or so to resolve. A different type of steroid with less side effect may be used where these reactions might occur. As we do not inject steroid into tendons the risk of tendon rupture is all but removed.
The steroids used are part of the glucocorticoid family and as the name suggests they effect glucose balance in your body. You can still have a steroid injection if you are diabetic but this will be based on a conversation with the person who prescribes the drug and it may not be appropriate if you have poorly controlled diabetes. Similarly, it may not be suitable to have a steroid injection if you are taking warfarin or other blood thinning medication without first checking with your GP. We cannot inject steroids if you are pregnant, however we can if you are breast feeding, however the steroid do end up in breast milk (but there is very minimal risk to your baby) and you may want to express before your injection.
https://www.breastfeedingnetwork.org.uk/steroid-injections/ 
You will be asked to remain in the clinic for 10-20 minutes following the injection to allow observation of possible adverse reactions. It can take several hours before the drug starts to have an effect and depending on the steroid used the effects can last up to 3-4 weeks. We generally recommend you should also rest from strenuous activity for a week post injection.
Please note we do not perform injections into the spine as this would need to be done in a hospital setting.
Ready to Make a Change?
At Wandsworth Physiotherapy & Osteopathy we're focused on getting you out of pain and back to what you love doing, from simply sitting comfortably to playing with your kids, getting back into the gym or being able to run 5k again, our expert Physiotherapists, Podiatrists & Osteopaths are here to help!
All appointments are secured with payment. All appointments cancelled within 24 hours of the start time or not attended will not be refunded.
Local anaesthetic
A local anaesthetic injection is simply a pain killer that is injected with or prior to the steroid injection. This is the same type of injection you have at the dentist prior to a filling. The local anaesthetic blocks nerve fibres that transmit pain signals without effects movement.
As with steroid injections the main side effect of local anaesthetic injections is anaphylaxis. If you are allergic to anaesthetics or have other allergies this should be discussed prior to receiving an injection. Other cautions include:
Any heart conduction disorders
Taking cardio-suppressant or Anti-arrhythmic  drugs
Epilepsy
Significant liver disease
Pregnancy
As with steroid injections you will be asked to remain in the clinic for 20 minutes following the injection to allow observation of possible adverse reactions.
Platelet rich plasma (PRP)
This is the most common injection we use at Wandsworth Physiotherapy and Osteopathy. A PRP injection uses your own blood plasma, which is full of growth factors and is often referred to as regenerative medicine or orthobiologics, and helps to repair injured tissues. Some blood is taken from your arm and then spun in a centrifuge to produce the plasma. This in then injected into your symptomatic area under ultrasound guidance. PRP injections have very good evidence for improving pain and function in knee arthritis, tennis elbow and plantar fasciitis and some evidence for gluteal tendinopathy. Other joints and tendons can also be injected with PRP, there is emerging evidence that it is useful for knee and ankle ligament sprains if used early in the recovery process. There is also evidence of it being useful for rotator cuff tear and tendinopathy.
There are minimal side effects to using PRP as you are using your own biological tissue, however with all injections it can be a painful procedure, there is a very small risk of infection and sometimes the injection can cause a flare up in your pain before it settles down again. Using ice and paracetamol should help to calm any irritation down. You should also rest from strenuous activity for around a week post injection. You may need to have a course of 2-3 injections for optimal results and special pricing options are available on request.
Hyaluronic acid
Hyaluronic acid (HA) is not a prescription medicine but is a glycosaminoglycan, a natural substance produced in the body. It's found in abundance in the skin, eyes and joints. It attracts water and helps to keep tissues hydrated. It can be taken as a supplement in combination with glucosamine to help preserve joint cartilage and reduce the pain of arthritis. The hyaluronic acid in joint cartilage helps to retain water in the cartilage and keep it healthy.
We are not entirely sure how hyaluronic acid injections work, but it can be injected into an arthritic joint and help to maintain joint cartilage hydration and lubrication and may also play a role in managing inflammation. Research has shown it to be effective in reducing pain and improving function in knee osteoarthritis, however PRP has been shown to be more effective. Interestingly, combining HA with PRP has been shown to be even more effective than HA or PRP alone. We can inject PRP and HA and this can be discussed with your clinician, it's worth noting that a course of injections may be required for optimal results and pricing options can be discussed with your therapist, but research shows relief up to a minimum of 1 year post injection.
Like all injection, hyaluronic acid injections can have side effects. The injection can be painful and there may be some post injection swelling that occurs. Allergic reactions can also happen, but these are rare. As with other injections we recommend you rest the injected area joint for at least 48 hours.
Botulinum toxin (BOTOX)
Botulinum toxin is a naturally occurring protein produced by the bacterium Clostridium Botulinum. In a purified form botulinum toxin is a very safe, effective treatment not only used in cosmetic clinics, but also for a number of medical conditions, including headache and migraine, jaw pain and excessive sweating. The toxin blocks the transition of chemical messages from the nerve to the muscle so that the muscle stays in a resting state for a period of 8 to 12 weeks on average. This helps to reduce pain cased by jaw muscles or the pain and tension that lead to headache.
Traumeel injections
Traumeel is a homeopathic remedy consisting of the extracts of 15 herbs such as arnica. It is produced in Germany is a popular treatment in Europe amongst professional athletes. It may promote healing and reduce pain and inflammation in injured tissues, helping to speed recovery.
Brilliant all round experience. After sustaining a marathon injury during training Wandsworth Physiotherapy managed to fit me in the next day and was back up and running within 2 weeks after three 30 minute sessions. Gave me exercises to go away and do in my own time too so felt like I was making the most of their and my time too.
These guys are fantastic! Really quick to reply and they found me an appointment on the same day. I've since had regular treatments with Alessio who is excellent, and my torn IT band, shoulder and other ailments are much improved. Brilliant for both sports injuries and wellness.
Booked an appointment for the same day on a Saturday. Adele has been very welcoming and helpful, providing useful advice as well as efficient treatment. Great local clinic, will definitely come back and recommend.
Steve was excellent. Long term/complex shoulder injury treated over a number of sessions - patient, curious and methodical. Great treatments and programme of exercises and I'm back to pain free swimming.
I've been several times for several different problems and Steve has always been excellent. He listens really carefully and asks good questions to find out exactly what's wrong, and is very clear with follow-up exercises to continue the therapy at home. Highly recommend him!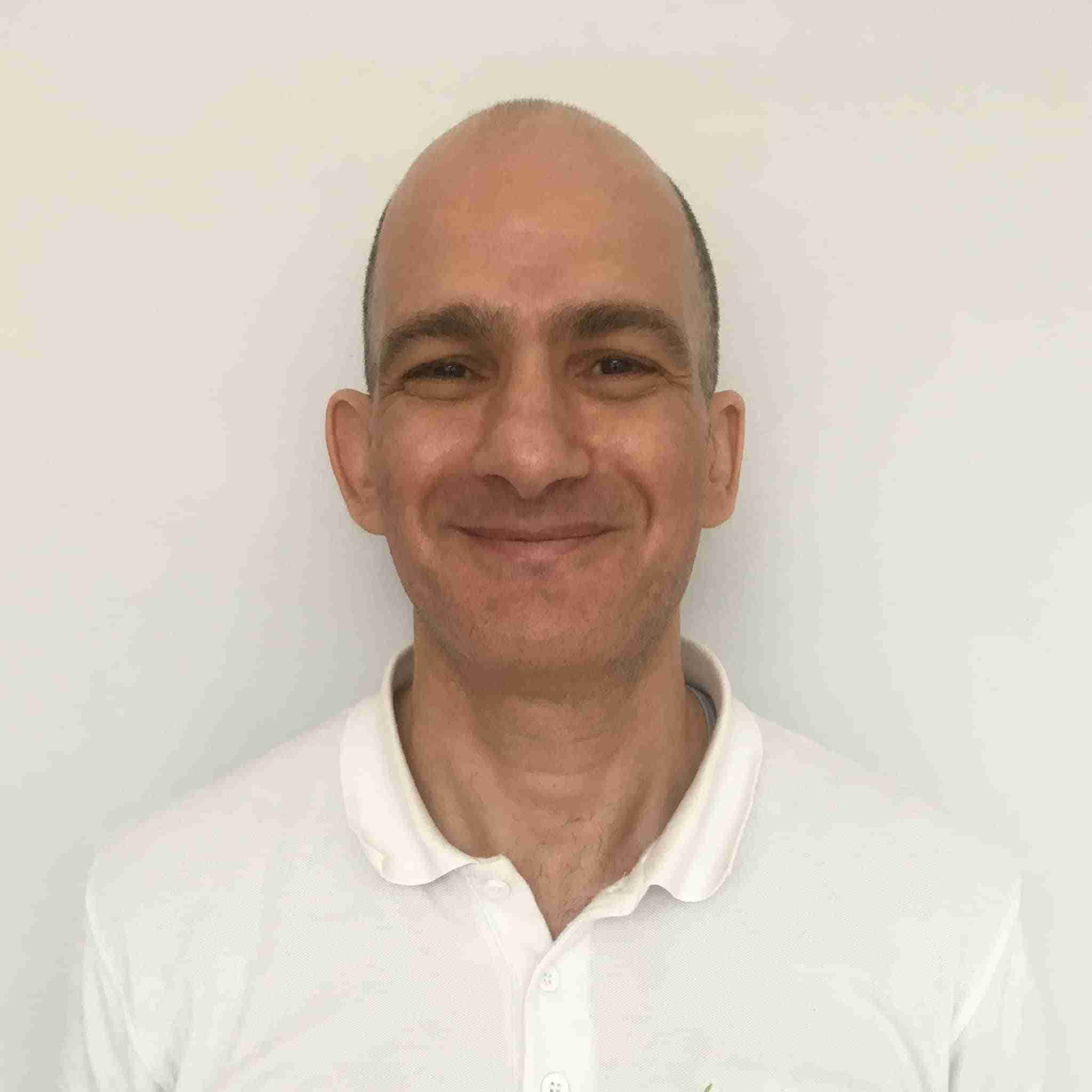 Senior Osteopath and Massage Therapist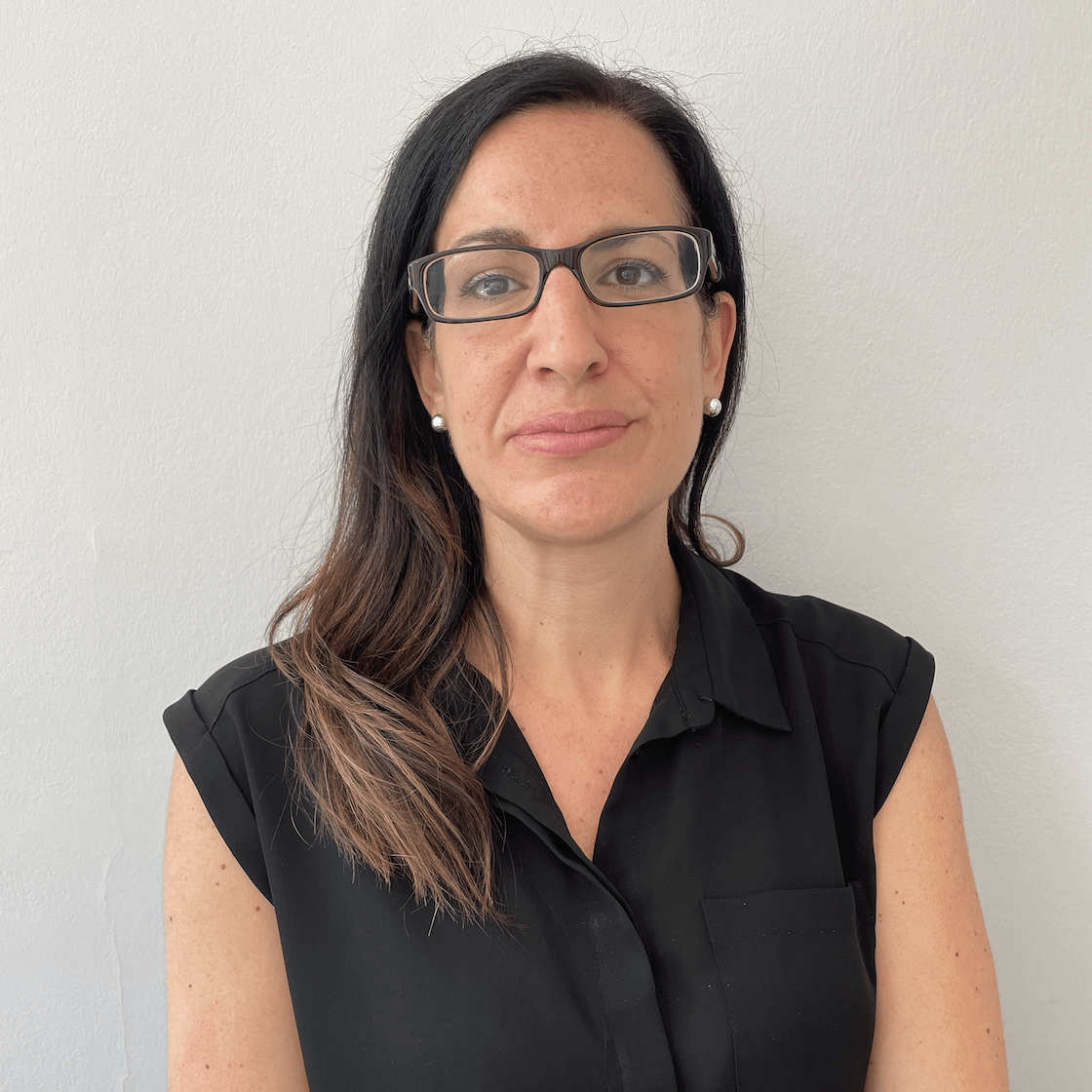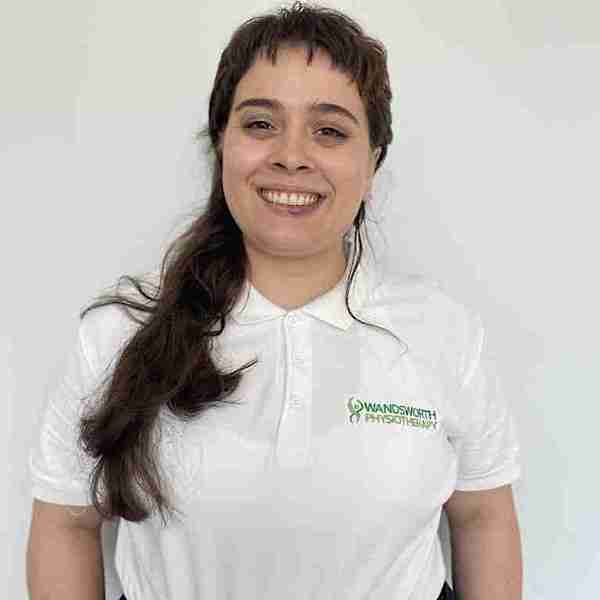 Senior Chartered Physiotherapist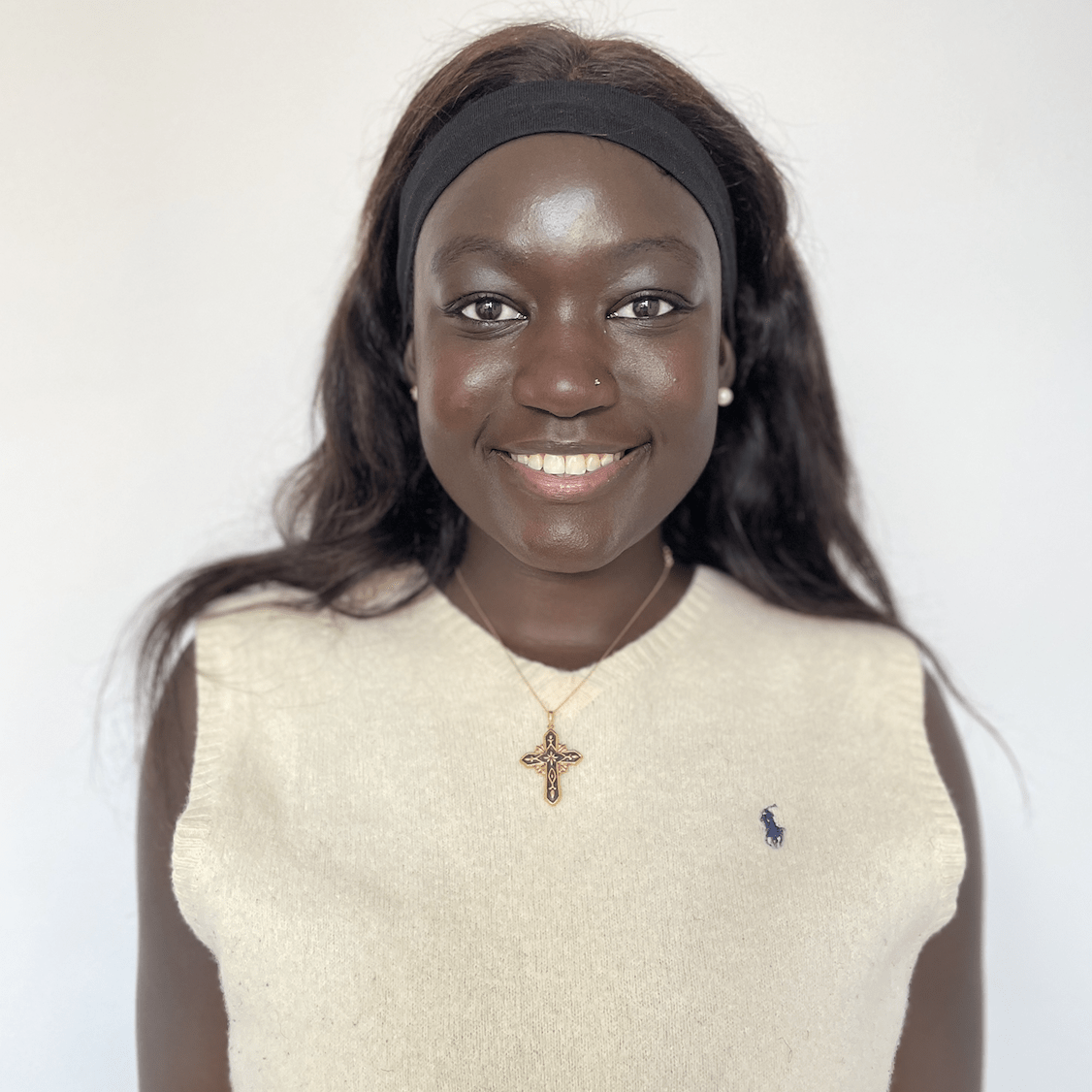 Clinical Administrator & Receptionist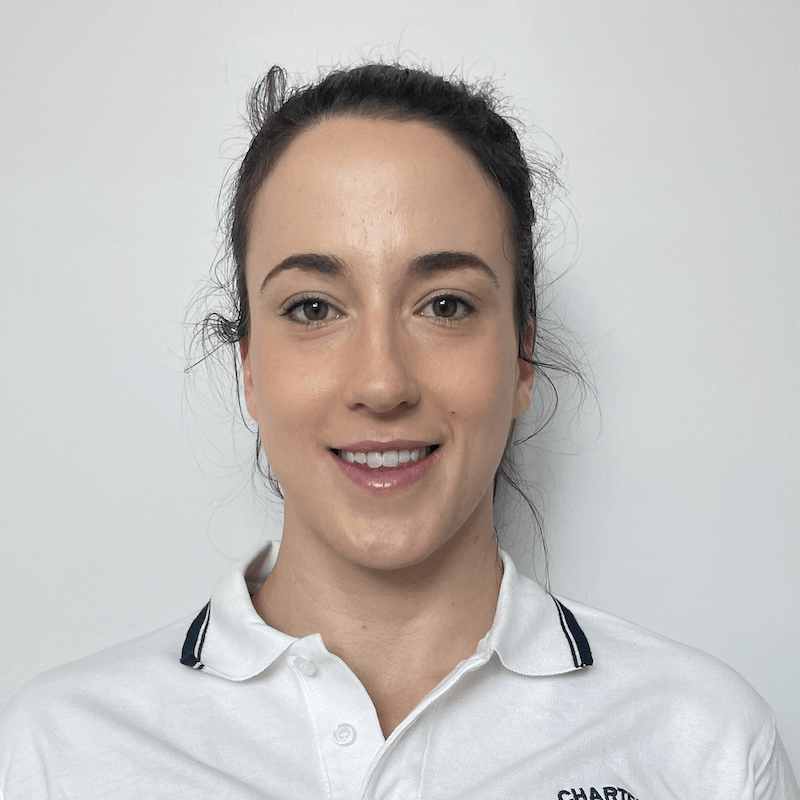 Advanced Senior Chartered Physiotherapist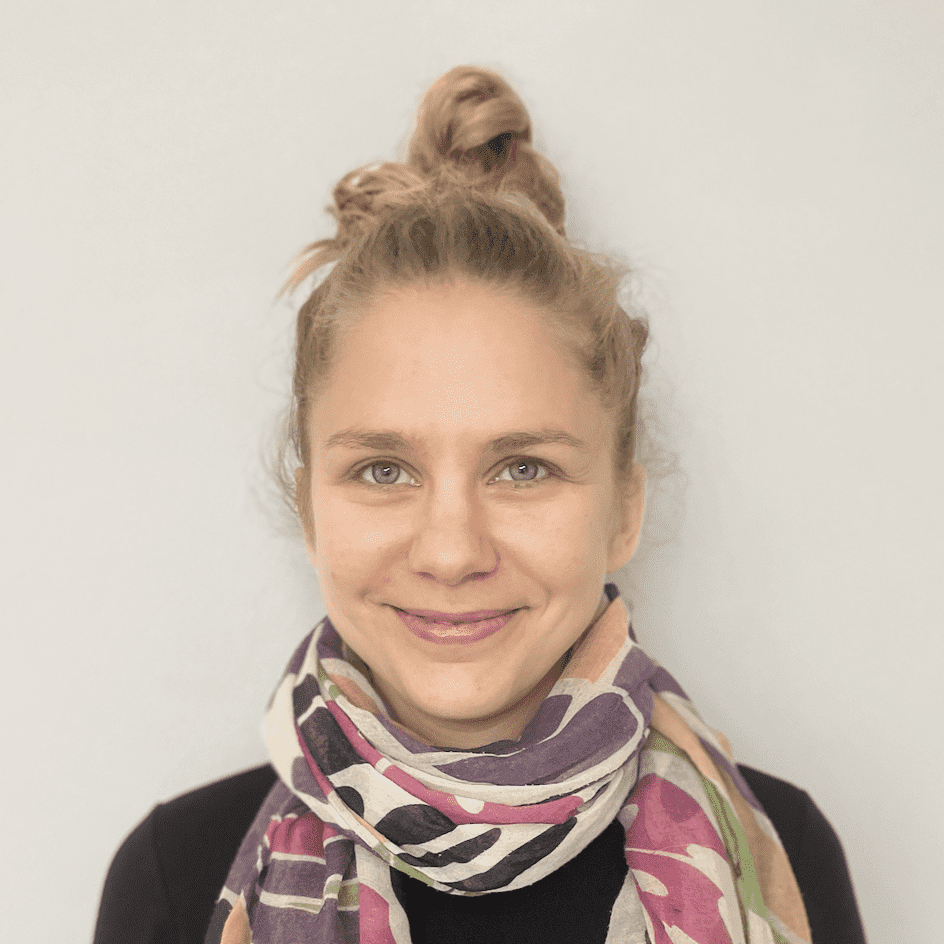 Clinical Administrator & Receptionist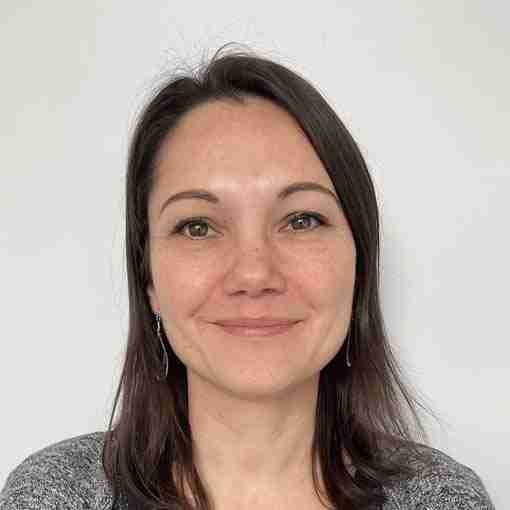 Clinical Administrator & Receptionist
Chartered Physiotherapist
Chartered Physiotherapist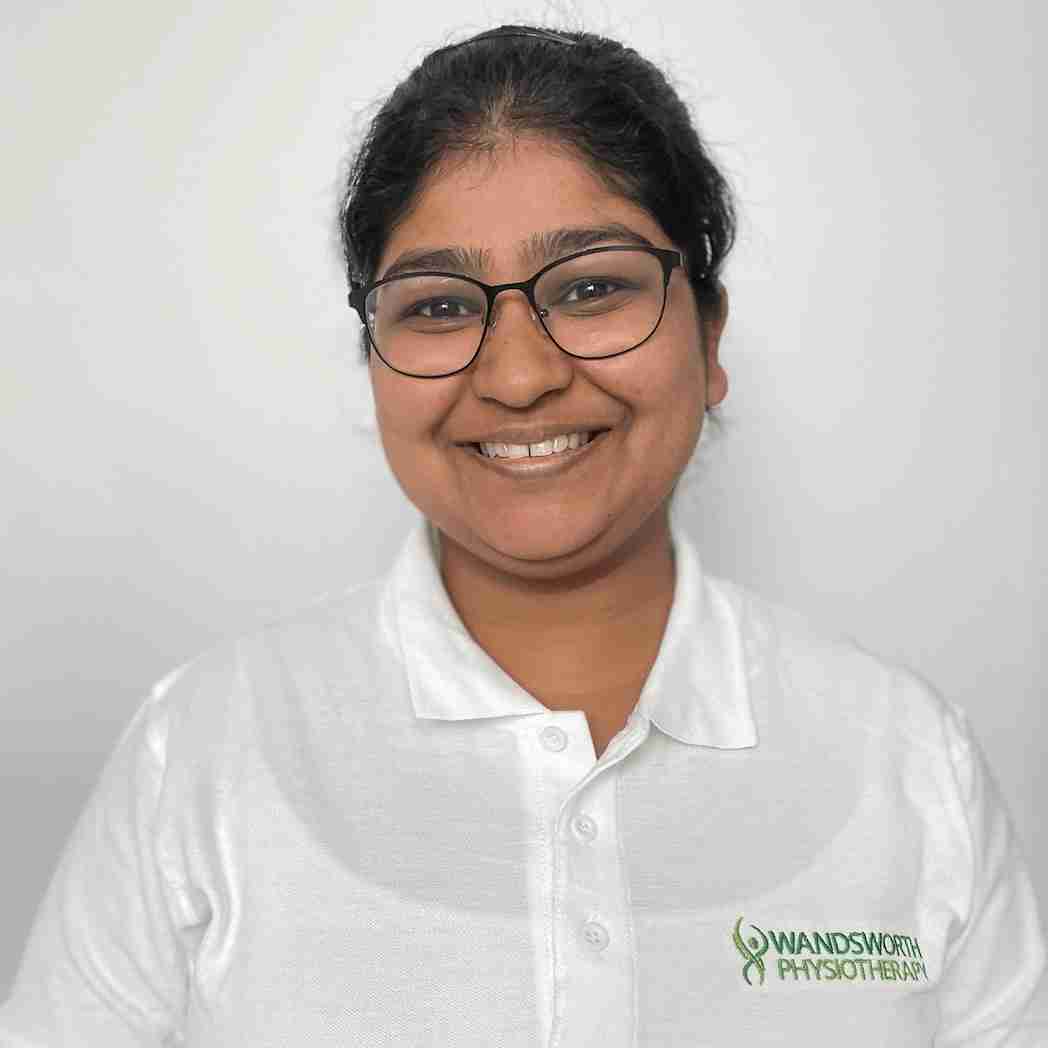 Senior Chartered Physiotherapist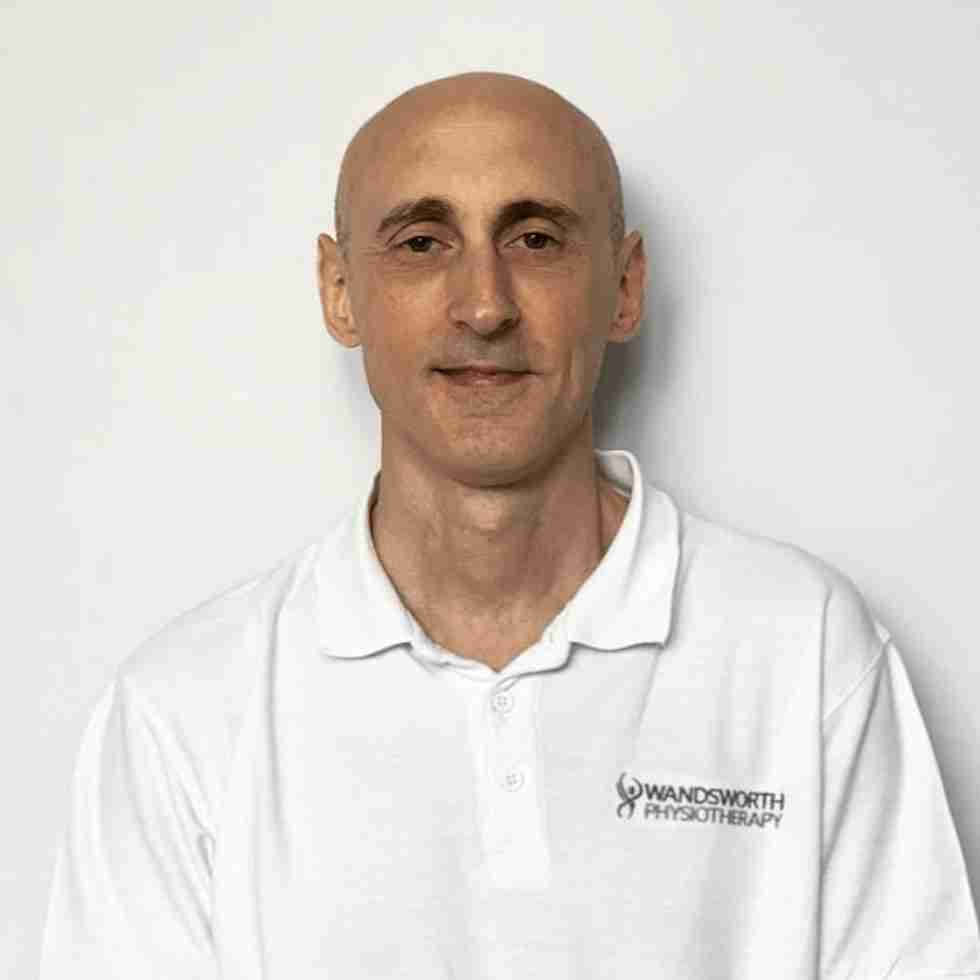 Clinical Lead Chartered Physiotherapist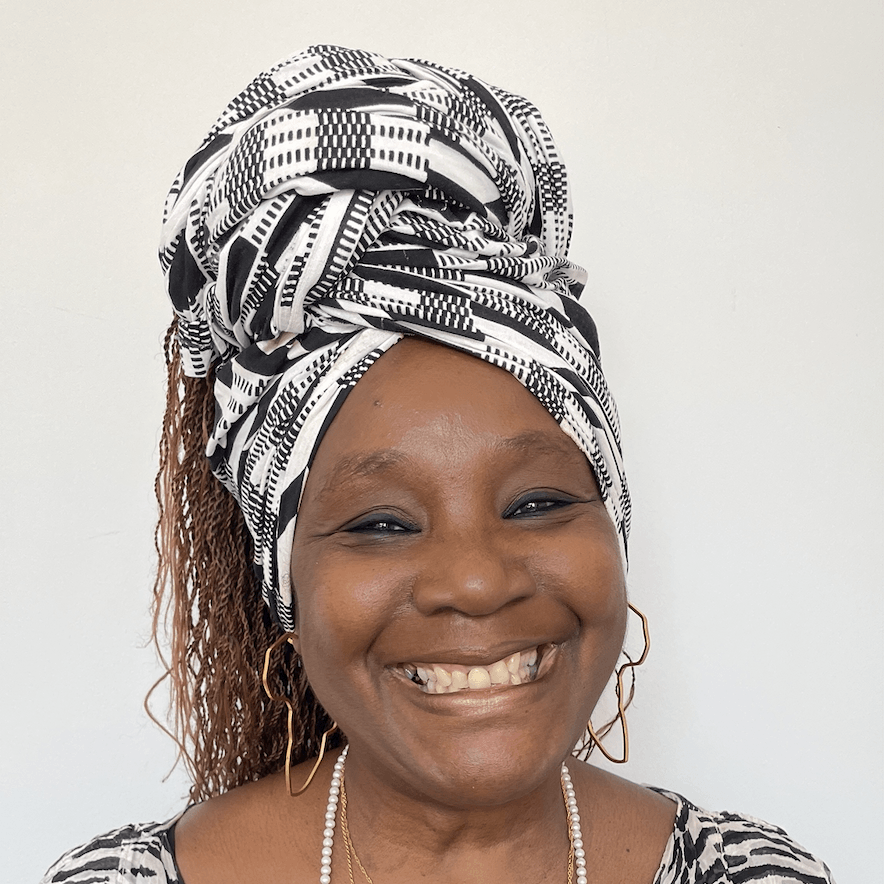 Clinical Administrator & Receptionist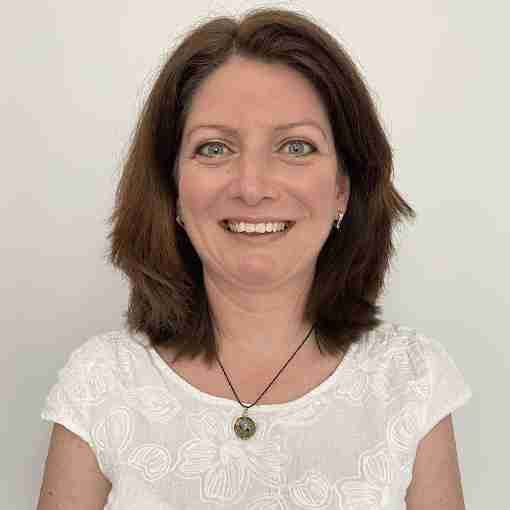 Clinical Administrator & Receptionist
Request a call back - tell us about your problem… if you're not sure what physiotherapy or osteopathy are and whether they can help your problem request a call back from one of our expert therapists.
We can listen to your problem and let you know if we can help... just leave your details using the contact form and we'll be in touch as soon as possible!
Please note: Enquiries are checked daily and will be responded to within 24 hours during clinic open hours.
Please note we have a 24 hour cancellation policy. Please respect our therapists and give them more than 24 hours notice if you need to change or cancel an appointment. All appointments are secured with payment. All appointments cancelled within 24 hours of the start time or not attended will not be refunded. Failure to make payment on request will affect future appointments that we are able to offer you.
Thank you.
We have reception cover most of the time we are open, however if you can't get through it's quick and easy to book online. Please be aware that calls to Wandsworth Physiotherapy & Osteopathy are recorded to comply with ICO data protection and the recordings are stored for 3 months then deleted. All stored information is password protected.
| | |
| --- | --- |
| Monday | 08:00 - 21:00 |
| Tuesday | 08:00 - 21:00 |
| Wednesday | 08:00 - 21:00 |
| Thursday | 08:00 - 21:00 |
| Friday | 08:00 - 20:30 |
| Saturday | 09:00 - 16:00 |
| Sunday | 10:00 - 15:00 |
No reception cover on Sundays - please book online, the door may be locked so ring the bell.
Shreya was really helpful, and helped with my back pain.
I visited the clinic with back injury. Rogel was really nice and helped me to get moving again. Got a platform to do exercises and great advice how to adjust my running routine.
Shreya was incredible in the lead up to my marathon, such a kind and wonderful person and I definitely wouldn't have got the time I did without her help
Prarthi has been absolutely brilliant and solved the pain I'd been having for 6 months in my shoulder and back. She took the time to try different methods and I'm now pain free after expertly done massage and acupuncture. I'm extremely grateful and would highly recommend!
A big thanks to Rogel who helped me recover from a leg injury over a few sessions, with his impact immediately evident after the first one. Rogel offered valuable advice and a personalised plan throughout, and I enjoyed our good chats! Strongly recommend Rogel and Wandsworth Physiotherapy!
Really great staff and very friendly. Been working with Rogel to fix hip issues and have seen massive progress already. Highly recommend.
A big thank you to Shreya who did wonders for my shoulder, and Rogel who helped with my lower back pain. Both excellent physiotherapists. I'm back to lifting weights pain free once again
Prarthi was a brilliant physio for me and really understood the situation, and helped me recover from a knee injury. Very knoweledgable and personable, I would highly recommend her! The experience with Wandsworth Physiotherapy generally was great also.
A big shout out and thank you to kitti who gave me an amazing body massage and a wonderful facial! Her technique and caring approach along with her positive aura made me feel safe, relaxed and a few years lighter! Her smile is contagious and she truly deserves for me to share this unique experience to the world!highly recommend Kitti
Professionally run with friendly, accommodating & professional staff. Extremely satisfied & Would definitely recommend!